Gela Global Round Knife Block - Kitchen Accessory Holds 9" Steak, Carving and
Contact Us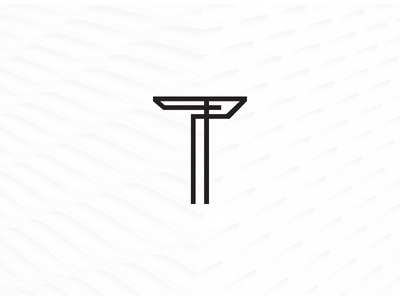 ** Excellent Service & Fast Shipping

Gela Global Round Knife Block - Kitchen Accessory Holds 9" Steak, Carving and Butcher Knives - Heavy Duty Plastic - Stylish, Functional, Universal Design
Product Description
KITCHEN KNIFE ORGANIZER: Store cutlery sets, steak knives, and carving tools in one central location for easier food preparation and convenience.
SAFER, STURDIER CHOICE: A great match for your favorite wooden or plastic cutting board, it's far safer than a magnetic knife strip; especially with children.
SLIM, DURABLE DESIGN: Safely secure knives of all weights and sizes up to 9'' long. Slimmer than a wooden knife block set, you'll love the extra counter space.
EASY ON KNIVES: Made of food-grade safe plastic, each knife slot is gentle on knives so they won't dull, chip or wear down when transitioning inside.
HOLDS A FULL SET: With expansive room for an entire knife collection, the Gela Global knife block holds up to seven of your favorite kitchen cutlery.
---
Improve counter space and food prep time by keeping all your favorite kitchen knives close at hand with the Gela Block Round Knife Block.
When you're preparing your favorite vegetables, meats and poultry, you don't want to be digging in drawers or trying to safely pull a sharp knife off a wall when you've got things cooking on the stuff. And thanks to the versatile and universally-designed Gela Block Round Knife Block, you can keep all your knives close at hand and away from little hands.
VERSATILE, DURABLE AND EASY TO USE
Whether you're an aspiring chef or you just took up some of grandma's recipes, organization is important in the kitchen. That's why the Gela Block Round Knife Block takes up very little counter space while keeping your knives ready for slicing, dicing, cutting and enjoying your new creations. A truly superior cutlery block, this is one knife holder that doubles as beautiful kitchen décor.
Product Features:
Heavy Duty Plastic
Slim, Round Design with Multiple Knife Slots
Holds up to 7 Kitchen Knives
Safe on Blades
Color: Black
Dishwasher Safe
30-DAY MONEY BACK GUARANTEE:We are committed to providing you the very best knife block available, which is why every order is backed by a 100% money back guarantee.
Get the Gela Global Round Knife Block to clear up counter space and make prepping food faster and easier. Get yours now by clicking 'Add to Cart' above.
Brand
Gela Global
Item Model Number
EW0622-R
Manufacturer
Gela Global
Color
Red
ItemDimensions
9.4 x 4.6 x 4.6 inches
---

Our 30-day money back guarantee gives you time to make sure your purchase is perfect. If you need to return it for any reason, we'll happily provide you with an exchange or full refund.
Brand: Gela Global
MPN: EW0622-R
Model: EW0622-R